« Snack-bowl made from re-shaped LP | Main | One Pixel Camera »
Ontwerpbureau Vier takes orders for textile imitaions of any product you canimagine: red peppers, framed pictures, newspaper reports, fax machines, tea cups, etc.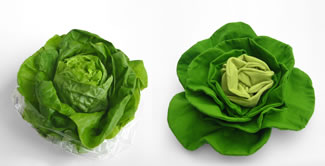 Have a look at their gallery of images.
For her project "Sew me" Hella Jongerius asked Ontwerpbureau Vier to reproduce 14 products from her oeuvre in fabric.
cool
Originally from
ReBlogged by ann p on Dec 6, 2005 at 12:30 PM Posted by ann p on Dec 6, 2005 at 12:30 PM

Comments

Post a comment