« September 12th : a controversial/educational game | Main | Bicycam - A simple camera mount for bikes »
Cory Doctorow
: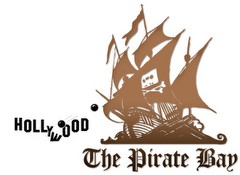 Notorious torrent-tracker site ThePirateBay is making good on its
vow to come back online
following the Swedish police raid on its servers. The site is back online, and promises that searches will be working today. The raid
reportedly
came as a result of US government pressure on the Sweden.
Link
(
Thanks, Joel!
)
phew!
Originally from
ReBlogged by ann p on Jun 5, 2006 at 04:50 PM Posted by ann p on Jun 5, 2006 at 04:50 PM

Comments

Post a comment