« STOP AU RACISME | Main | Keyboard Food Tray for Antisocial Meals »
I usually have zero interest in fashion shows. Except when it comes to the graduation show of the Fashion Department at the Antwerp Royal Academy.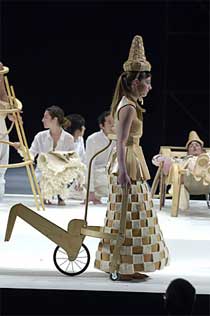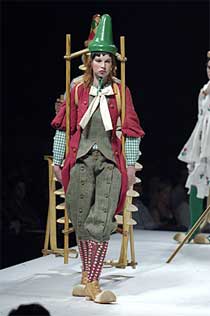 Big favourite is Koji Arai's "Last Supper" collection (images above). The young designer's graduation work is on show at the MOMU, the Mode Museum in Antwerp (Belgium) until August 13.
But i still had eyes for: "Save a horse, ride a cowboy" by Berivan Meyer, Mikio Sakabe's "20XX A/W", and Johanna Trudzinski's "With my own two hands."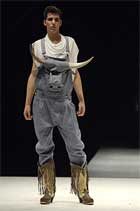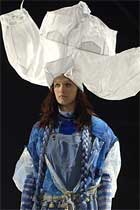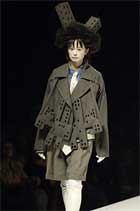 extreme fashion!
Originally from
ReBlogged by ann p on Jul 12, 2006 at 11:13 AM Posted by ann p on Jul 12, 2006 at 11:13 AM

Comments

Your article is very informative and helped me further.

Thanks, David
Posted by: davidvogt at 03.02.2007 05:34 PM
---
qcwbyhnpe tlhbdgs nhpvyur gupfo psfrzxd fmnehqr idtuv
Posted by: ikfqbdnp mxuir at 25.08.2007 12:29 AM
---
qcwbyhnpe tlhbdgs nhpvyur gupfo psfrzxd fmnehqr idtuv
Posted by: ikfqbdnp mxuir at 25.08.2007 12:34 AM
---
Post a comment