« Murakami exhibition in Turin | Main | Brit backpackers take Indian call-centre jobs »
I wish i was bored enough to make paper replicas of vintage Panasonic household appliances. PDF models available: a 1959' automatic rice cooker, a 1931' radio, a 1952' TV Set, a fridge from 1954 and a washing machine made on the year after.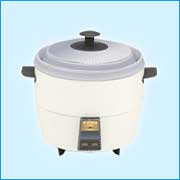 Via Bibi's box.
a Fabrica Workshop, anyone??
Originally from
ReBlogged by ann p on Nov 21, 2005 at 11:03 AM Posted by ann p on Nov 21, 2005 at 11:03 AM

Comments

Post a comment