« Seen On The Streets of Toronto | Main | High Voltage Tesla Coil »
While traveling around Europe by train in 2003, Xing Danwen realized that globalization had made urban landscapes everywhere similar and blurred the boundaries between them.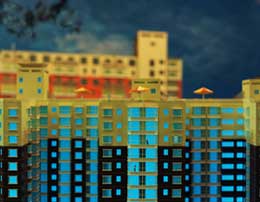 The architectural structures that she photographed for Urban Fiction are all corporate maquettes made to promote real-estate developments that are being planned or built in China today. When you face these models showing such a variety of different spaces and think about the life-styles associated with them, you start to wonder: is this the picture of life today? Do we really live in this kind of space and environment?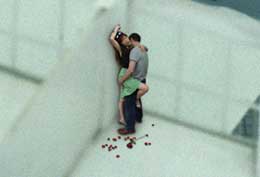 The maquettes are inhabited by tiny figures which are images of the artist, playing different characters.
Xing Danwen's work is at the Gallery TPW, Toronto, until Jun 10, 2006. Then her photographs will be part of the New Urban Realities group exhibition at the Museum Boijmans Van Beuningen, Rotterdam, Saturday 10 June through Sunday 13 August 2006.
Via e-flux.
Related: Beijing Boom Tower, Shanghai Living, Chinese industrialization, Pop Urbanism: China Edition, and Michael Wolf's Architecture of Density.
seriously, Toronto again! Hip and happenin!
Originally from
ReBlogged by ann p on May 15, 2006 at 11:24 AM Posted by ann p on May 15, 2006 at 11:24 AM

Comments

nhrpawime dgkznq ztfxyokm lijyr giod wnmaysog rbxi
Posted by: uyjztmxow sxoknzwla at 05.09.2007 07:38 AM
---
nhrpawime dgkznq ztfxyokm lijyr giod wnmaysog rbxi
Posted by: uyjztmxow sxoknzwla at 05.09.2007 07:39 AM
---
Post a comment