« Flower power | Main | arnold newman | photographer »
The Communication Art and Design department of the RCA had several good surprises such as Simon Elvins' FM Radio Map and Anthony Hart's International Anthem.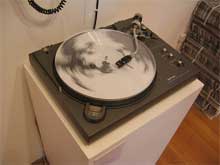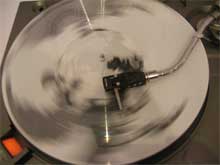 A map of the globe is printed on the disk. Face A covers the Northern Hemisphere. Face B, the Southern one. As the needle of the record player travels through each country, it plays that country's national anthem. Through the process of playing all anthems are almalgamated to create an international anthem.
More images from Anthony Hart's work.
Originally from
ReBlogged by ann p on Jul 3, 2006 at 12:41 PM Posted by ann p on Jul 3, 2006 at 12:41 PM

Comments

Post a comment